2016 is almost here and Jacksonville is celebrating like never before! Where are some of the city's most exciting New Year's Eve celebrations taking place?
Check out our list below:
Celebrate New Year's Eve at The Resolution! This will be an exotic and fun way to say good bye to 2015 and hello 2016!
If you're looking to ring in the new year in style come to Suite's Sixth Annual New Year's Eve Ball!
Come ring in the New Year in style ! NYE 2016 Miami Vice at Downtown Cigar Lounge will be the place to be to say hello to 2016!
This New Year's Eve feel glamorous and in style ! BlackFinn Ameripub New Years Eve 2016 will be one biggest hot spots in Jacksonville for New Year's Eve!
One of the biggest New Year's Eve Parties is going down at MOCA Jacksonville! 333NYE will everything from live entertainment,Hors d'oeuvres to casino games!
Outside Jax
Want to know what's going on outside of Jacksonville this New Year's Eve? Check out events in nearby area codes:
Comments
Related Posts in Jacksonville Nightlife
Craft Beer Bars in Jacksonville | Beer Halls, Gardens and more
Best Bars to Day Drink in Jacksonville Beach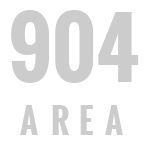 Night Clubs in Jacksonville | Dance, Techno & More