Want to celebrate Thanksgiving in Jacksonville? This guide has all the best Thanksgiving events in Jacksonville so you can make the most of this old American tradition. Pig out on the day of at one of your favorite Jacksonville restaurants or go VIP at one of your favorite bars in Jacksonville open on Thanksgiving.
Check out all the best Thanksgiving events in Jacksonville if you want to cherish one of America's biggest holidays. For more Jacksonville Thanksgiving events, 904area is your source for all the top things to do in Jacksonville, FL.
Thanksgiving Brisket Online Order
on Tuesday, 23 Nov, 9:00 AM
at 1436 Beach Blvd
Order your Thanksgiving Briskets here! Make Thanksgiving easier on yourself! Order a slow smoked Beef Brisket (ranging from 12lb-15lbs). Comes with horseradish cream sauce and heating instructions.
THE ANNUAL PRE THANKSGIVING PARTY @ MEDUSA LOUNGE
on Wednesday, 24 Nov, 7:00 PM
at MEDUSA Restaurant & Hookah Lounge
POINTBLANK ENTERTAINMENT BRINGS BACK THE ANNUAL PRE THANKSGIVING BASH @ MEDUSA LOUNGE..... THE DAY BEFORE THANKSGIVING WE TURNING UP....
Thanksgiving Grand Feast
Celebrate Thanksgiving with an elaborate culinary presentation of traditional holiday favorites accompanied by live music!
Thanksgiving @Myth: DJ Shane, Sapp, Nephi, DJ Nate
on Thursday, 25 Nov, 7:00 PM
at Myth Nightclub
The Best Thanksgiving Event In The City | Cool Runnings | Nephi |CCG | DJ Nate
Jacksonville Light Boat Parade
on Saturday, 27 Nov, 6:00 PM
at St. Johns River
Family friendly holiday event taking place on Thanksgiving Weekend in Jacksonville, the Light Boat Parade is a perfect way to enjoy an evening under the city skyline.
Comments
Related Posts in Jacksonville Events
Fall Festivals in Jacksonville
Memorial Day in Jacksonville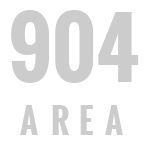 Shrimp Festival, Fernandina Beach | Fresh Seafood, Live Music