Fourth of July is around the corner. Are you ready to celebrate the birthday of the United States?! Don't miss out this year. There will be tons of fireworks, live music, great restaurants and so much fun to be had with events and fireworks this July 4th in Jacksonville!
Family Friendly Attractions
Downtown Jacksonville
Downtown is the heart of the City of Jacksonville. Downtown Jax celebrates Fourth of July with live music, food, drinks, fun activities and fireworks every year. Feel free to head over there before the fireworks start at 5 p.m. The fireworks will be ready to go at 9:45 p.m. Before the sky gets lit up, walk the Riverwalk along the St. Johns River and find a perfect spot to view the fireworks display. If you walk further, there is Riverside Arts Market located under the Fuller Warren Bridge, another spot for food, drinks, and plenty to do.
Jacksonville Beach
For people who like the open outdoors, the beach is the place to be. Bring your blanket and chairs and head to the Jacksonville Beach for the fireworks. The best part is that you can see the fireworks from every corner. Ocean breeze, sandy toes, and a good view. It's a romantic night on Fourth of July for you and your partner or plenty of family fun if you bring the kids! 
Jacksonville Zoo and Gardens ​
From July 2 to July 4, Jacksonville Zoo and Gardens has a special deal for everyone. If you buy one general admission you will get one for FREE! You can visit the days before the Fourth of July too. 
Restaurant and Bars 
Wicked Barley Brewing Company ​
The celebration starts in the morning when Wicked Barley's opens at 8 a.m. serving brunch all day. This place has indoor and outdoor seating and a mini sandy beach. You can enjoy the waterfront view and the greens around the restaurant. Great location, delicious food and definitely grab their house-brewed beer for the Fourth of July celebration!
Who wants to celebrate with endless drinks? Hyperion is the right place for you beer lovers. They provide beer, wine, and cider only for 3 dollars after 4 p.m., and fun drinking games like beer pong and quarters to celebrate America. It's never a dull moment there. They also have Springfield's Bike Parade and a throwback baseball game at Klutho Park during the day.
Cowford Chophouse is a stylish, high-end steakhouse with a rooftop bar. They are open for the Fourth of July with amazing food and drinks. The rooftop bar offers a huge selection of liquor and wine. While enjoying a glass of wine,  feast your eyes on the gorgeous view of downtown Jacksonville and the July 4th fireworks show! 
Another awesome spot for the July 4th celebration in Jacksonville is River & Post. They're hosting a Red, White & Blue Rooftop BBQ on their rooftop bar, food, drinks, live music, and the fireworks show is all included. Their seating is limited so get tickets to save a spot for you and your friends at this inaugural event.  
Enjoy these July 4th events and fireworks in Jacksonville. Be safe and register with us on 904area. We're your free guide to things to do in Jacksonville! 
Cover photo courtesy of Unsplash
Comments
Related Posts in Jacksonville Events
Fall Festivals in Jacksonville
Memorial Day in Jacksonville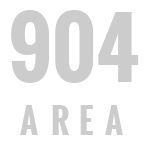 Shrimp Festival, Fernandina Beach | Fresh Seafood, Live Music