Whether you live in the Jacksonville area or are visiting for Labor Day, one thing is for sure: Jacksonville offers plenty of ways to enjoy your four-day weekend! From baseball games and races to parties, you're bound to enjoy one of these Labor Day events in Jacksonville.
No matter your interests, there's something fun in store for you on Labor Day weekend in Jacksonville. For more things to do in Jacksonville year-round, register on 904area and connect to everything going on in the Jacksonville area.
Cover photo courtesy of Adobe Stock Images
Tiffany Sweet kicks off Labor Day Weekend at Choppers!
TSB will be rocking Choppers. Start off your Labor Day right and spend it with us at Choppers in Jacksonville!
Labor Day Weekend at Ramona Flea Market
Enjoy Labor Day weekend at the Flea Market!
Event Attending
Labor Day Party Hawaiian Luau at Aromas
Get your Labor Day weekend started right with comedy & live music!
Labor Day Weekend BBQ
Celebrate Labor Day Weekend with a fun family barbecue. Complimentary lemonade, blueberry champagne spritzer with a strawberry garnish, and wine will be served.
Labor Day Lunchin Brunchin
Celebrate Labor Day at Culhane's Irish Pub - Southside!
Event Attending
Labor Day Party & Cookout at Brewz Atlantic Beach
on Monday, 6 Sep, 12:00 PM
at
Brewz
Come join us for a fun Labor Day off!
Comments
Related Posts in Jacksonville Events
Fall Festivals in Jacksonville
Memorial Day in Jacksonville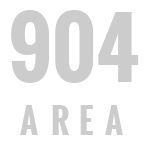 Shrimp Festival, Fernandina Beach | Fresh Seafood, Live Music