Jacksonville has long been a hub for the United States Navy. That makes Memorial Day Weekend a very special time in the city to reflect and spend time with family. 
There are several events lined up that give people the chance to enjoy their free time and also remember those who lost their lives serving the country. Here is our list of the top things to do on Memorial Day in Jacksonville:
There are plenty of great things planned for Memorial Day in Jacksonville. Make it a fun day with family and remember those who have served our country. 
Find out more upcoming events in Jacksonville by registering on 904area, your free guide to everything in Jacksonville.
Cover photo courtesy of PxHere
Memorial Day Streak and Stroke Paint Night
on Saturday, 28 May, 8:00 PM
at 101 West 48th Street
Come Join Us For A Hands On, Exotic Painting Experience With A Live Model While Enjoying Drinks & Music With Your Girls! Ladies Only Event.
Comments
Related Posts in Jacksonville Events
Fall Festivals in Jacksonville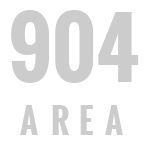 Shrimp Festival, Fernandina Beach | Fresh Seafood, Live Music