Wondering where the coolest New Year's Eve parties in Jacksonville are this year? Check out our list of events you don't want to miss! 
If you're bumming because New Year's Eve is on a Monday, there are New Years events the weekend before! Starting with two "Cheers to the New Year" parties on the 29th.
Head to any of these parties during the weekend of the 28th-30th to get a jump start on celebrating: 
1. Cheers to New Years: Champagne Toast with Joseph
2. Cheers to the New Year at Hyperion Brewing Company
3. Jaguars vs Texans Charity Watch Party- New Years Eve Eve
Check out the following events if you plan to celebrate the 31st! 
New Year's Eve 2019 Black & Gold Affair at Myth Nightclub - 12.31.18
Monday, December 31st 2018 f- Myth Nightclub Presents Jacksonville's Biggest New Year's Eve Celebration!
New Years Eve Celebration: 'Red Light Special'
on Monday, 31 Dec, 2018 8:00 PM
at Private Residence (Riverside)
Join us as we celebrate Great Endings, New Beginnings, and the opportunity to experience them with great people!
Delfeayo Marsalis-New Year's Eve Party
The New Year's Eve Party of All Parties Breezy Jazz Club is bringing you the BEST this New Year's Eve! Ring in the New Year with Jazz Trombonist, Composer and Record Producer, Delfeayo Marsalis!
Jax New Year's Eve Celebration
Bring in the New Year and close out the old Monday, Dec. 31st with Party Legion, The Influence Crew, and friends as we present our signature 6th Annual New Year's Eve themed event!
Comments
Related Posts in Jacksonville Events
Fall Festivals in Jacksonville
Memorial Day in Jacksonville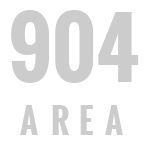 Shrimp Festival, Fernandina Beach | Fresh Seafood, Live Music